Weekend Wants: Better red than dead
Here's my roundup of fantasy shopping for the week:
Thanks to a tip-off from The Dainty Squid, I am now obsessed with these skirts: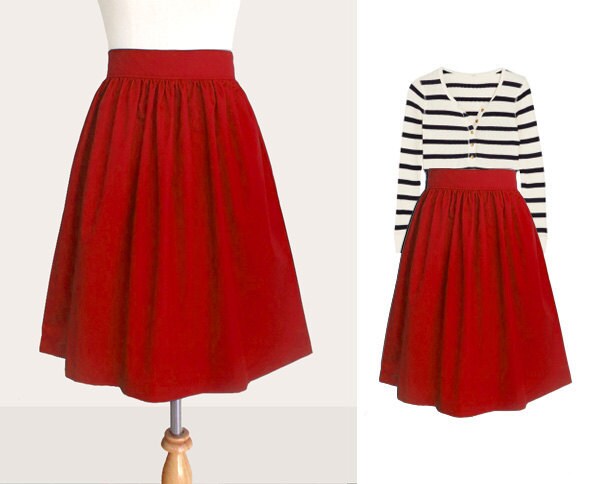 /Custom skirts by Ananya on etsy
I will take one in every color, please!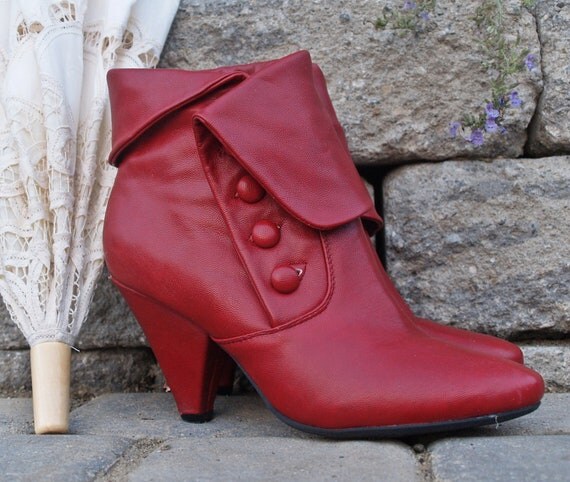 Red faux leather booties by little den vintage on etsy
These vintage foldover booties are amazing -- and, coming from someone who is very "meh" about booties in general, that's saying something. If they were in my size, I so would have bought them already.
A Cup of Jo
tagged these as "perfect red flats" and I can't argue with that. I haven't even clicked through to see how much they cost because I'm afraid I will just get depressed.
I came across this gorgeous purse while looking for a replacement diaper bag. Just lovely, even if it doesn't suit my needs.