Parting is such sweet sorrow
Like many vintage sellers, I imagine, I struggle at times with whether to keep a garment, or sell it in my Etsy shop.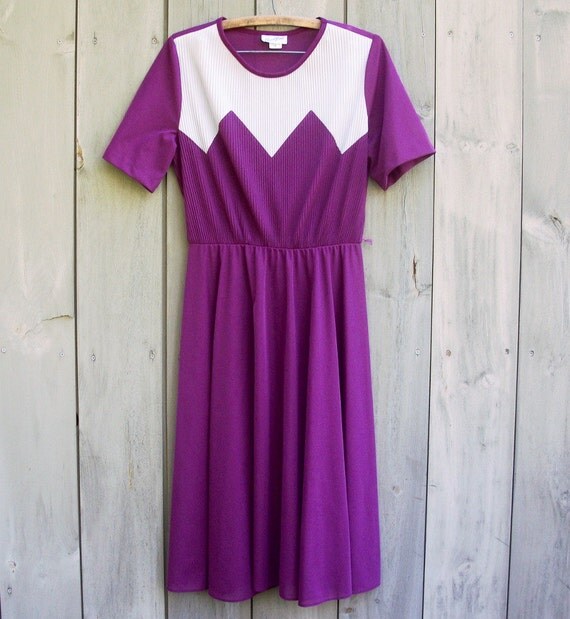 I fell in love with this dress the moment I saw it.
A lot of times, the choice is made for me. A pair of shoes that's not even close to my size, or a dress that's radically too big or too small for me, causes me no heartache. In fact, these types of treasures are why I started selling vintage in the first place - to be able to find loving homes for the things I could never possibly use myself.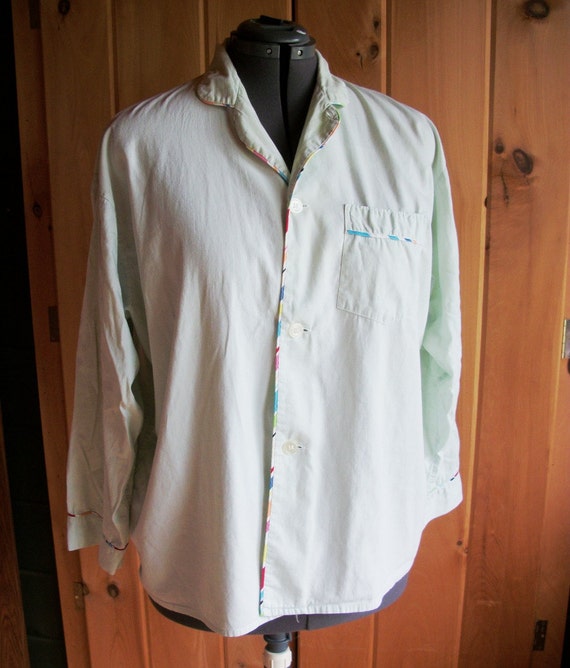 This pajama set is way too big for me, but I know it will make someone very happy.
But it's the almosts that kill me - the beautiful blouse that just doesn't hang right on me; the lovely cut that just isn't flattering to my shape; the pair of pants I
could
squeeze in to, as long as I never want to sit down or bend over.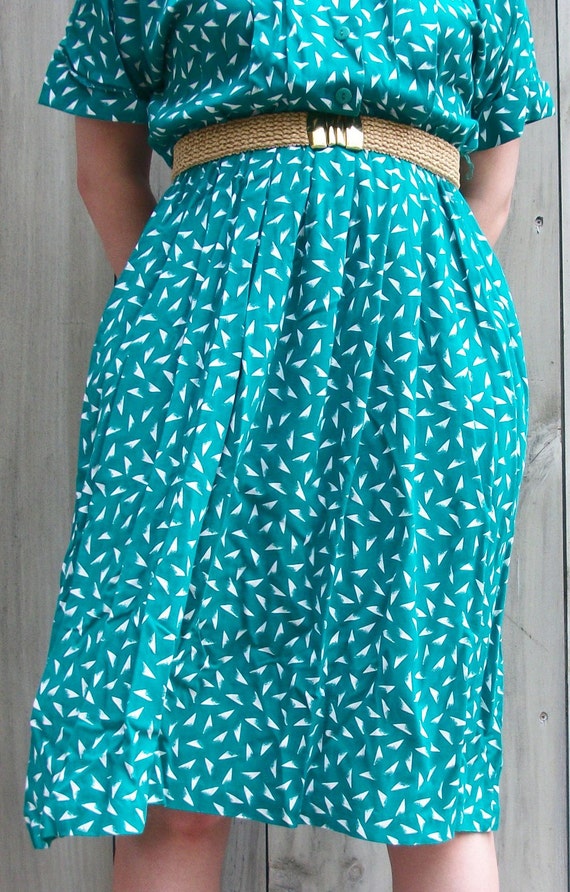 Such is the story of this teal dress. I bought it in the fall and stowed it away for the season without giving it too much thought. When I brought it out a few weeks ago to measure and photograph it, I was instantly charmed. The fabric is what I consider the best possible sort of rayon - soft, lightweight and comfortable, with an almost velvet-like hand and a wonderful drape. Details like the small pleats on the bodice, turnback cuffs and, best of all, pockets on the side seams, give this dress just the right little touches of flair without making it seem costume-y or fussy. And as you can see from the photos, it DOES fit - technically.
But you'll also notice I'm not wearing the matching cloth belt that comes with the dress.
That's because the belt is a few sizes smaller. And, if I'm honest with myself, the dress is really meant to fit someone a few sizes smaller - that's how it would look its best.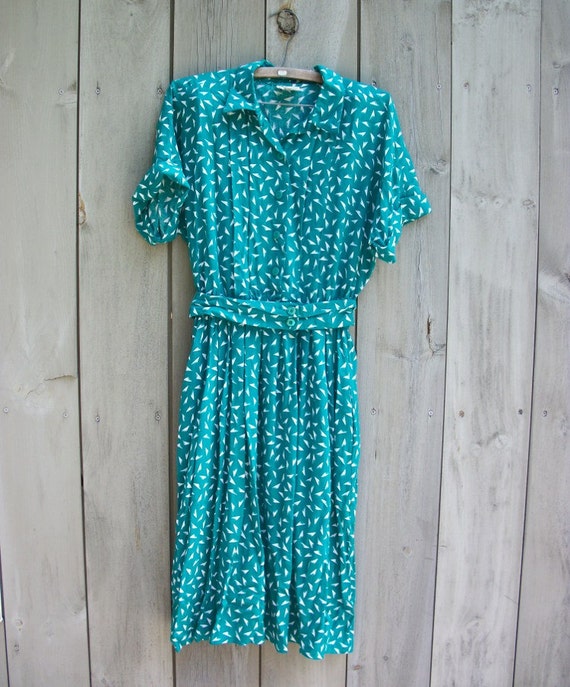 As with many things that wind up in my shop, I've realized that just having had the opportunity to spend some time with this garment is enough for me. I'd much rather see this dress go on to someone who feels confident and fabulous every time they wear it, as opposed to sitting in my closet and rarely being worn because the fit is a bit off.
If you think this dress might be the right fit for you, please note I'm having a summer sale in my shop right now, where you can buy one item and receive a second for half price. Just convo me with the two items you're interested in, and I'll set up a custom listing with adjusted shipping rates.